My ultimate goal is long term value and happiness for the real estate consumer.  The core of every objective is to provide exceptional sales, service and knowledge to my home buying and selling customers,  as well as my new home builder partners. Everything I do is based in integrity, honesty and excellence. 
Overview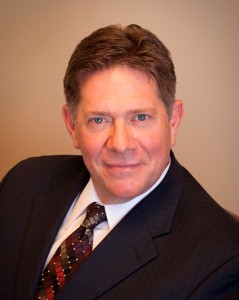 Hello and thanks for reviewing my qualifications as you weigh your options in Colorado Realtors.  My service areas include Colorado Springs, Castle Rock and South Metro Denver.  This includes Monument, Parker, Black Forest, Fountain, Falcon, Highlands Ranch, Littleton, Lone Tree, Aurora and other areas.  I am a former Navy submariner whose interests include writing, mountain biking, home improvement and music.  The personality of my business is friendly, professional service.  Working with sellers, buyers, and builders across the price points, I serve all clients with equal drive and dedication.  I focus on mastery in communication, always finding a way to articulate everything from market conditions to contracts in the manner best suited to each individual client.  No scripts, no one-size-fits-all speeches, and no drama.   I listen carefully to absorb not just the immediate goals that we are embarking on together.  I also listen to later bring to the table a range of insights that will enrich your experience and more importantly, your real estate outcomes.  After almost two decades, providing useful insight has become my passion, and is the principal reason I still love my work as a broker.
Experience
With over 20 years of continuous experience as a Licensed Realtor and over 750 homes sold, you can count on me in every situation: home buying and selling or purchasing land and building. (Please see Testimonials link on home page for more.)
In 1998, I finally started my dream career in the vibrant Atlanta market, home of many real estate television shows and myriad advancements in home marketing and design.  Here, I worked in general real estate brokerage representing buyers and sellers, as well as semi-custom on-site builder sales.  In Atlanta, I also had the opportunity to delve into developer services.  In this aspect of the business, developers evaluate large tracts of land for new communities.  I probably learned more about how residential real estate works in this experience than anything else I could possibly have done in those years.  That prestigious higher level of vision feeds into my business now, enabling me to understand precisely how this thing we call "community" directly spills over into long term value and happiness for the real estate consumer.  In fact, the phrase "long term value and happiness for the real estate consumer" is the cornerstone of my business today! (Random thought: Community means so much more than subdivisions or even the tired buzzword "lifestyle."  It is actually a quality-of-life philosophy, but I digress.)
Our family relocated to northern Colorado Springs in 2008 to be closer to relatives.  Here, I have applied myself to mastering this unique real estate market in quick fashion.  While I already specialized in new construction and resale homes before the move, since here I have developed more expertise.  These areas include land sales, Colorado building techniques and custom-building representation.  Additionally, I have earned the Colorado Managing Broker license level and have continued to add to my knowledge in the areas of building science, sustainability, and best practices in the buy/sell process.
One agent, two amazing markets
In the economic downturn, I branched out and started selling more homes in Castle Rock and South Denver and fell in love with both markets.  As the economy has improved, I discovered something unexpected.  My relocating clients often do not have a strong preference between Denver and Colorado Springs.  They just want to come to the Front Range Region and have a high quality of life. I now find myself in the unique position of being able to objectively present multiple markets for consideration, specifically tailored to the client's unique life experiences and preferences.   As a result, I maintain my membership in both the Denver and Colorado Springs listing services.  More importantly, I stay apprised in what is happening in all these areas. Back to the point above about Atlanta: this was such a huge and varied place to learn real estate, that frankly, handling South Denver as well as Colorado Springs has not presented any issue.  These days, it is pretty great to have my Colorado Springs Realtor friends ask me what's going on in Denver, and vice versa for my Denver broker friends.  Recently, many Denver buyers are being priced out of that market and choosing to take a hard look at Colorado Springs.  They like what they are finding there. Conversely, many Colorado Springs residents are tech workers tired of commuting to Denver every day.  Now, they find themselves weighing a move to Denver to gain back those hours spent driving. It's nice to be able to help them all.
With online tools, Why does anyone need an agent these days?
Excellent question!  A meaningful way to answer it might be this:  finding a house may have been the heart of the real estate business 15 years ago.  It still may be an important part, but it has never been, nor can it ever be the soul of what finding YOUR HOME is.  Simply because HOME is not a structure or a building.  It is much more than a place, it is a feeling and a sensibility, truly an intangible.  Modern Colorado homebuyers know this instinctively.  With greater tools than have ever existed, the quest for HOME may actually be even more elusive than in the past: a TMI kind of thing.  Not to mention the nuances, risks and challenges present just in buying or selling that most basic aspect of real estate: the house.   For almost 20 years, the death of Realtors at the hands of technology has been literally, just around the corner.  Reminds me of The Dread Pirate Roberts in the movie Princess Bride: "Sleep well. I'll most likely kill you in the morning."  I guess I have to admit that I'm never really bothered by the predictions anymore.   Not so long as people are still aware, even unconsciously, that finding HOME is a much higher calling than finding just a house.   In conclusion, the value I bring is getting to know you and yours and finding your HOME while avoiding as many risks as humanly possible in the transaction process.  As much as I embrace technology and advancements on a personal level, I maintain that automation is a long way from talking over that worthy task of finding the best HOME for you.