Since the beginning, BackCountry at Highlands Ranch, Colorado has always been a top-selling community.   
There is not another recent community in Metro Denver I'm aware of that protects value better than this one. On top of that, recent appreciation has been very impressive in Backcountry.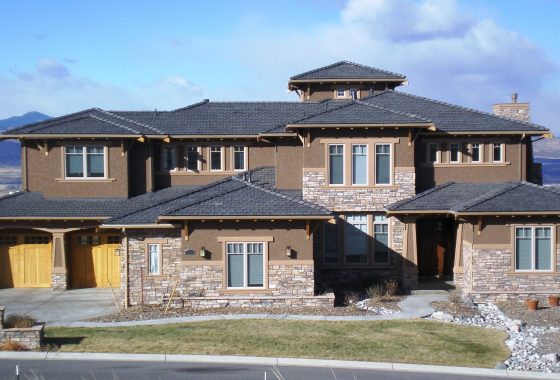 BackCountry, Colorado's Premier Gated Community, is the final neighborhood in the highly-regarded Highlands Ranch area.   The moment you set eyes on BackCountry,  you'll agree, the master-planners saved the best land for last.  The builders in BackCountry include Shea Homes, Richmond American Homes (concluded building a while back,) Paragon Homes, plus a meticulously selected group of custom builders.  If you are impressed with this community, you won't be alone.  It won the 2011 award for Best Community from the Denver Homebuilders Association. The Sundial House won "Best Community Center" in the entire US a couple years ago.
No time to build a new home? Click on any property below to view active real estate listings here.
BackCountry at Highlands Ranch has been selling at a brisk pace for some very compelling reasons: elegant and smart new designs, a private enclave of pristine Colorado wilderness, complete and sophisticated community amenities and some of the most spectacular lots ever offered in Highlands Ranch.
Here's a great video that provides helpful insight into the look and feel of this unique community.
http://https://youtu.be/QizEDYCC7LE
Shea Homes is presently building in BackCountry.
The three distinct collections of homes presented bring enticing choices to a wide variety of individual tastes and budgets.  This community is defined by an array of choices and excellence.  If you elect to buy here, your new home will be a tremendous source of pride, given that it will be in one of the most picturesque areas of the Front Range.  Should you select public education, your children will attend the award-winning and sought-out Douglas County School system.
Of course BackCountry includes all of the fundamental strengths Highlands Ranch has to offer such as great schools and nearby shopping of every type.  The 467 acres of dedicated open space provides access to 8,200 more acres in the BackCountry Wilderness Area.  Throughout BackCountry and adjoining environs,  you will discover extensive trails and a number of recreation centers.  Visit the crown jewel , The Sundial House, which is a marvelous lodge-style clubhouse with terraces, a pub, fitness facility and a movement studio.  Homeowners can enjoy a demonstration kitchen and pampering spa treatment rooms.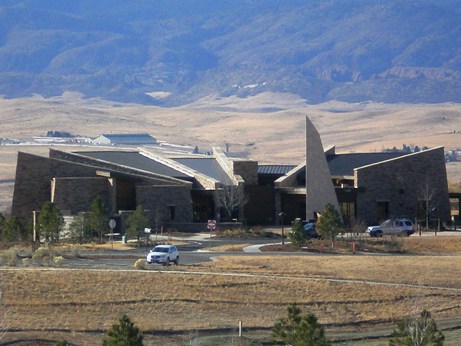 With BackCountry winding down a bit and moving closer to becoming an "existing" homes community (as opposed to "new build"), it is important to understand a bit about the history.   Shea and the entire builder group truly pulled out all of the stops in BackCountry. They envisioned being able to offer virtually anything their customers could request, from the home-sites to the plans to the exteriors and options.  Since there are only select remaining home sites here, we should consider existing homes in addition to building.  Whether it be a Richmond or Shea Series pre-drawn home, or a full custom, the selection of existing homes includes mid-priced homes in the 800's that can not be duplicated in either upper or lower segments of the new home builds .  This sort of complete and fair analysis of a community of such scale could be overwhelming even for the seasoned buyer.  I can help a lot here, in weighing all the potentially confusing details.
The following is an overview of the currently available Collections of Shea's new homes in BackCountry:
The Shadow Walk Collection offers six single-family homes ranging from 2,604 square feet up to 3,594 square feet, and priced from the mid $500's to the $600's. The elegant  designs offer a diverse appeal with flexibility for the active Colorado lifestyle.
The Water Dance Collection includes five creative and artistic designs.  Each 2-story home gives you desirable living spaces with gourmet kitchens and three or four-car garages.  With choices from 3-6 bedrooms and 3-4.5  baths, these homes offer great flexibility and range from 3,439 to 3,908 Square Feet.  Pricing starts in the high $600's.
The Whispering Wind Luxury Villa Collection is all about main-floor master bedrooms. You may also choose a 2-story design with another master bedroom encompassing the entire second floor.  With five different designs ranging from 2,457 square feet up to 3,475 square feet, these spacious ranch plans are ready for your personal touches. The Whispering Wind Collection is priced from the mid $500's to the $700's. 
Paragon Homes of Denver also offers an exclusive home collection in BackCountry.
Custom Collection at BackCountry / Highlands Ranch
With amazing Colorado Rocky Mountain panoramas, The Custom Collection at BackCountry features the finest home-sites Highlands Ranch has ever had to offer.  This collection of custom homes includes 180 gated home sites with dazzling views of the Colorado Front Range.  Shea has chosen some of most highly respected Front Range custom builders, including Ades Design Builders, Advanced Building Concepts, Malibu Homes, Terricina Custom Homes and Wall Custom Homes. This select group of professionals is offering their award winning designs to discriminating homebuyers who choose BackCountry as their haven away from it all.
Starting at $1.2 million these custom homes offer virtually anything you can dream of.  The Highlands Ranch location is just perfect for heading into Denver, or heading up to the mountains for a weekend.  Again, with the plethora of choices BackCountry offers,  help is just a call away.  I am ready to get started assisting you in bringing your custom ideas to life or to in finding a finished home for a quicker move-in.