Castle Rock is Worth Checking Out!
The case for considering Castle Rock Homes in your real estate search is compelling.  Name a town that has great access to nearby Denver, but also offers its own shopping, healthcare, a huge selection of neighborhoods and much more.  Castle Rock.  Now, think great schools, trails, communities with pools and golf, and an amazing Colorado climate and you're getting warmer. Last, add in the fact that Castle Rock has been able to retain its own historic personality, even with waves of growth, and the full picture starts to come together.
Many modern suburbs came into existence simply by offering land for development and just being close to a nearby major city.  There's clearly nothing wrong with those advantages, but Castle Rock is a little different.  This town has been around for quite some time, being founded in 1847 with the discovery of rhyolite stone.  These days, Castle Rock is the seat of Douglas County, a county that consistently ranks in the top ten for highest income or wealth in the US.  Prosperity has been part of the mix here for years,  with numerous national rankings from many sources over that time.  Check out this one from The Motley Fool.   That's a pretty big deal , and says everything about the residents of Castle Rock.  Part of the success has to do with the population here being a broad mix of age groups and personalities, all driven by a Western mentality of opportunity combined with personal growth.

Castle Rock Homes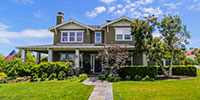 Have a look at search results for homes in Castle Rock, Colorado.  These are pre-configured,  and easy to change as you go along.  No stale content here: it's nice to know that these are live listings of currently available Castle Rock homes. Give me a call if you'd like to see any of these.
Schools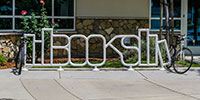 Douglas County Schools enjoy a solid reputation for offering a great range of things, from academics to sports to extracurricular focus.  Learn more at Great Schools.com.

Dining and Shopping
Castle Rock provides an unusually full variety of dining and shopping choices, including the very popular Outlets at Castle Rock.  Home of a huge variety of national brands, The Outlets at Castle Rock won the 2015 Best of Colorado award for #1 Outlet Shopping Experience.  Hungry? Here is Trip Advisor's top ten in Castle Rock Dining, showing a broad range in cuisine.  Crave tops the list, and us locals agree.
Parks and Recreation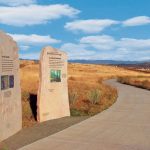 Castle Rock boasts many choices for parks and outdoor activities. The town has a large recreation center as well as many gyms.   You'll have 20 parks close by, and the total acreage found in nearby open and wilderness space exceeds 5800 acres.  Hiking, running, and biking are big here.  Golf anyone? Chose from a number of courses in the area, both public and private.  The list includes Plum Creek, Red Hawk, and nearby Bear Dance, among others.