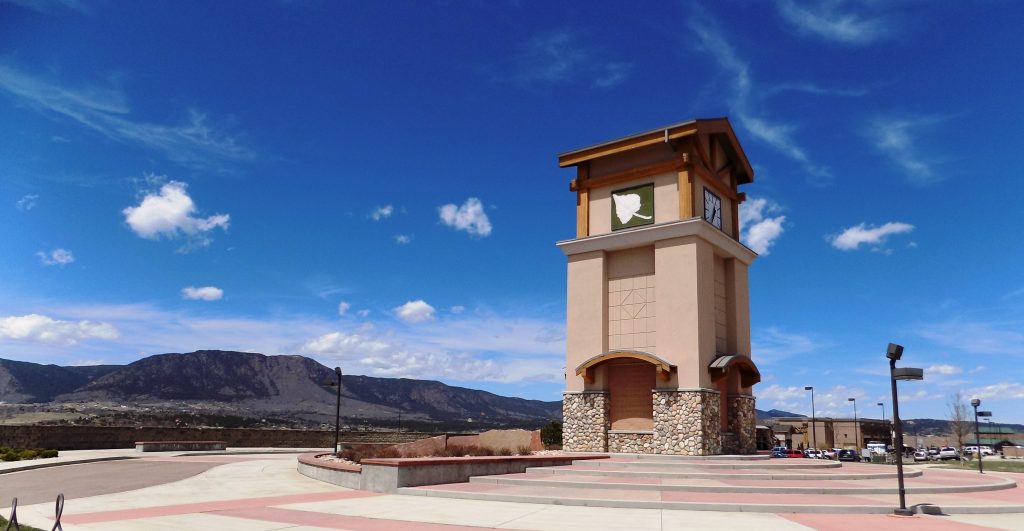 Monument is all about Location, Location!
(Note: I'm including live search links for homes in various Monument neighborhoods. At the time of this update in early 2022, inventory is very low. However, please check back or give me a call, as I often know of upcoming listings in this area.)
Have you considered taking a look at Monument, Colorado homes as you weigh possible places to hang your hat?  If so, you're in good company, as the area is growing at an amazing clip. While the town itself is fairly small at around 7,500 people, the surrounding area is considerably more populous. The 80132-zip code, which is based out of Monument, has closer to 20,000 people at the time of this writing. Here's a bit of background: because land prices were a bit more expensive here than other areas, development was slower to pick up coming out of the 2008-10 downturn. Then after 2014 or so, a lot more building started happening. Since then, several highly successful subdivisions have been attracting thousands of new residents to this area, cranking the growth up to levels never seen before. But it's not just about the great communities and nice houses. People are attracted to Monument for other good reasons.
Why do people move to Monument, Colorado? 
This area is rightfully proud of its D-38 schools, as strong academics have existed here for several years now.  Another huge plus: Monument puts you in the driver's seat with easy access to both Colorado Springs and Metro Denver for work or play. Add in shopping, trails, fishing, and a small-town feel, and you'll agree that a home in Monument makes sense.  Just a sample of your choices in existing homes might include a custom on a treed lot in Arrowwood, or Woodmoor.  Another very popular neighborhood is Fox Run.
tHE People make all the difference
So, what's the best thing about Monument? The people without a doubt.  They are warm and friendly, conversational if you appreciate that, or just a friendly nod if time is tight.  Many of the residents have already battled on life's gridiron in some major city like LA, DC, DFW, ATL, PHX, you name it.  Bad memories of other places?  Not so much, it's not really like that; they'd just smile and say they'd rather be here.  One southern transplant I met claims she'd have to be "pried out with a crowbar to ever leave."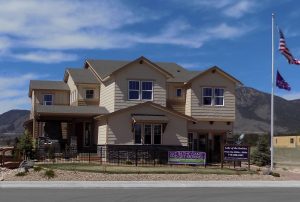 Somehow this Colorado community has maintained a small-town feel, but at the same time has many neighborhoods offering new-build homes from quality companies.   Prices in these communities range from the mid $500's to low $900's.  Or go all out with a $1 million plus full custom home on a gorgeous mountain view homesite with acreage.
A few established communities in the area include King's Deer and Forest Lakes.  Neighborhoods with both existing and new home offerings are Sanctuary Pointe and Jackson Creek.
Homes
The choices in ages, settings and styles of Monument Colorado homes are extensive.  The links below are a sampling for you and are intended simply as a start. Any search you see here can be modified to suit your preferences with just a few keystrokes under 'modify' or 'refine search.'
Schools
As mentioned earlier, Monument schools are definitely worthy of your consideration for K-12 public education.  As examples, Palmer Ridge High and Prairie Winds Elementary.
Dining and Shopping
For a small town, Monument has more than just the basics covered.  Grocery stores here include King Soopers (Kroger-owned,) Safeway, Natural Grocers, and Wal-Mart Supercenter.  Other stores serving Monument are Home Depot, Pet Smart, Staples and Kohl's.  Dining choices include Texas Roadhouse, Rosie's Diner and Three Margaritas.
Entertainment
Relax at a summer concert under the stars with the Rockies as a backdrop or enjoy karaoke at Back East Bar and Grill.  Wander downtown taking in all the eclectic shops every Thursday night in the summer as part of Monument's Art Hop.  Catch a movie close by at the Interquest Cinemas.  Who likes a parade and fireworks? The annual 4th of July Tri Lakes Celebration draws between 8 and 10 thousand every year from all over the Front Range.  It wouldn't be Colorado without micro-breweries. Try out our very own Pikes Peak Brewing Company's Elephant Rock India Pale Ale to live music just about every weekend.
Parks and Recreation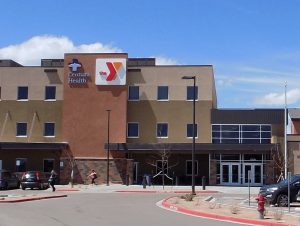 Monument is surrounded with a variety of trails for hiking, biking or running, including the New Santa Fe Trail.  The local YMCA is one of the most successful Y's in the country with membership numbers that are the envy of that industry.  Hockey is also very popular here, with a rink just off Old Denver Road: Colorado Sports Center. All of the territory to the west of town is managed by Bureau of land Management, offering free places for off-roading, camping, hiking and exploring.  Thousands of square miles of pristine Rocky Mountain wilderness await, literally just head up Mt. Herman Road, a couple minutes west of town.  Choices in golf include Monument Hill Country Club and Kings Deer Country Club.
Commute
It's not really possible to live in Monument and be farther than seven to ten minutes from the interstate. This convenience is a major factor that has made Monument homes popular, and will continue to do so into the future, protecting your investment. Many couples find themselves going in different directions in the morning.  One might work at the Tech Center in Denver, while the other might work at one of the defense contractors in Colorado Springs. Monument offers the perfect solution, as many of my clients have discovered.