RidgeGate is a Metro Denver master-planned community which is conveniently located close to I-25 in Lone Tree, Colorado.
January 5, 2011
Things are just getting started in RidgeGate.  Century Communities is now offering three collections of homes, but so much more is coming to this area.  When finished, the RidgeGate community will be very extensive and include many amenities, schools, and businesses.  This superb Lone Tree, CO location will feature park-like open spaces with gorgeous views and Colorado scenery.  Over 750 new homes are planned for the first phase of RidgeGate, with many currently under construction in West Village.  The neighborhood will eventually include over 2,500 new homes in this section.  Century Communities is already building in Belvedere at RidgeGate.  They are offering 2 collections of homes including attached Row Homes with sales prices starting in the $100's. Century is also currently selling single family detached homes starting in the high $400's.  Many other collections of homes are coming in a range of pricing and styles culminating in luxury executive homes at $1 million plus.  With diversity of home types planned at many different price points, most buyers will be able to find the home that is "just right" in RidgeGate.  The location virtually guarantees strong sales and demand.  That's because this part of Lone Tree is close to everything, and that offers the residents here ultimate in convenience.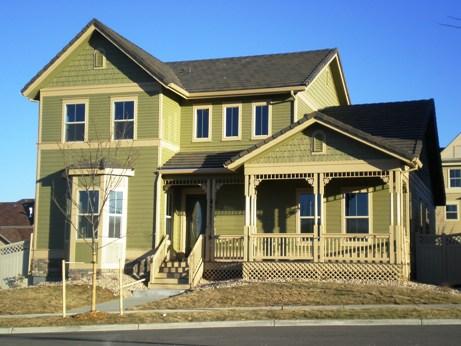 Give us a call at Colorado New Home Specialists to learn more.  New home types and sales price points are being rolled out often and we stay up-to-date with what is happening.  We'll be happy to show you RidgeGate.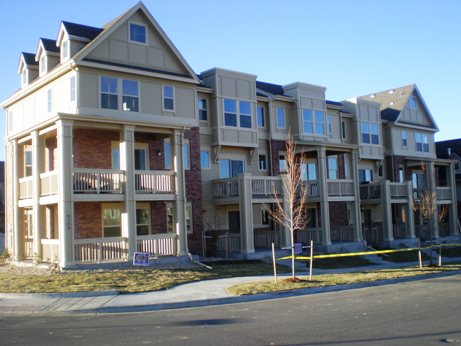 Transportation:
RidgeGate includes everything you desire in a community, and it's all close to home.  Many forms of transportation are available:
Bike and walking paths
RTD Light rail mass transit system giving 25 minute ride to downtown Denver
Call N' Ride bus services
Short drive time to I-25
Ten minute drive to Centennial Airport
Facilities and Public Places:
This community is built with convenience in mind, and much of what residents need is being built right in RidgeGate.  The numerous amenities and public buildings include:
Sky Ridge Medical Center with 190 beds currently open
54,000-square-foot Lone Tree Recreation Center
Lincoln Commons retail shopping area including Super Target
Unique Community Features:
Ridge Gate and the Lone Tree community has a lot to offer new home buyers, ensuring the highest quality of living:
High quality "Fiber to the Home" fiber optic network offering the best broadband services
Regular community newsletter and online communications
City of Lone Tree, Colorado provides trash services free of charge
RidgeGate is a strong option for those home buyers wanting to be close to everything.  Since the community is early in its growth, RidgeGate will be building and selling homes well into the future.  As everyone has heard, location is critical in real estate investment, and most people would consider the heart of Lone Tree a great place to be.  Call us today to learn more about this Colorado community.