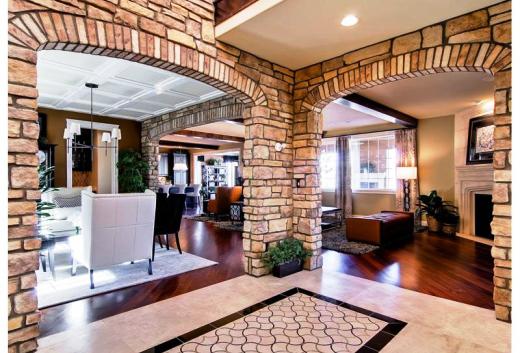 Marketing and selling any product starts with pricing, just as anyone who's ever taken a college level course in this field probably remembers.  Clearly, a home in Colorado Springs or Denver is no exception.  This crucial first step involves working diligently with you to get our pricing strategy dialed in, using the right data and tools, aimed at getting the best net price at closing.  Once defined, our pricing strategy then feeds directly into tailoring a customized marketing strategy that is unique to your home.
In a nutshell, here is the simplest definition of my marketing strategy:  We are partnering to present your home to the world in the best possible context, demonstrating its features and value while seeking to get that story to the widest pool of buyers who are most likely to pay our price.  At every turn, I'm working to accentuate the positive and remove focus from those things that are less than ideal.  We already have a clear idea of those positives and negatives, feeding directly over from my professional market analysis. All of that data comes together here.  I share everything with you in partnership, and I ask for your thoughts on various aspects of your home including what you love about it.  Why, because I've learned that sellers can almost always contribute vital insight into more effectively developing a superior marketing strategy than they may believe.
I offer the skills and knowledge to have the best chance of getting your home sold at the highest possible price,  in our planned time frame,  in any market.  Having sold homes in both up and down markets, I don't make excuses;  instead I flat-out find a way to get the best possible results for my selling clients.   Colorado builders and homeowners have entrusted me to market their homes time and time again.
I use the following strategies to ensure a good outcome:
---
Staging
We've all visited new home builder models in Colorado or elsewhere, either while looking for homes or getting a few decorating ideas.  Do you remember having the feeling in each room  that your eyes were naturally being drawn to view a single "focal point?"  Staging is all about creating those focal points, or in other words,  a perspective that puts each space in the best possible context.  You probably also noticed that you were somehow being drawn into the next room during your tour.  Not only was each room set up to draw your attention in a specific and intentional way, but the entire home itself was designed and decorated to create a few main focal points that best captured its sense as a unique place to live and love.  Congratulations, you just took staging 101.  While there is a lot more to the subject than that, the extract is placing the beloved home you are selling in the best possible light to enable it to tell its own story for you.  I will prove to be a very valuable contributor in this area as we prepare and place your home on the market, and I also have access to qualified professional stagers.
Professional Photos
I'm a good photographer, but I rarely attempt to shoot more than the temporary listing service pictures of my listings.  I hire a trusted professional photographer to handle the crucial responsibility of presenting your home to the market.
Virtual Tour
My listings include virtual tours, and I gladly provide them standard to my seller clients.  It's just too important an area of marketing to skip out on!
Open Houses
Open houses are one of those funny things in Colorado Springs and Denver real estate.  Are they helpful?   Sometimes.  Are they necessary?  Rarely.   Do I do them? Yes.  This is actually a complex subject, but I'll be brief here with a few examples.
Some studies have shown that open houses don't always have a great track record for directly stimulating sales.  However, the data may not show everything that open houses can indirectly contribute.  One example may be that in very hot markets, open houses can draw lots of buyers in at once.  The psychology encountered by a Colorado Springs buyer, when walking through a home with other interested parties, can stimulate them to see that home in a more competitive manner. They don't want to miss out to other buyers!  This can result in more offers or even multiple offers.  Here's another one:   Active Denver buyers often drive neighborhoods in strong markets, looking with or often without their agents. They LOVE checking out open houses, even if that home does not fit into their search criteria already established with an agent.  So, sometimes an open house can expand your buyer pool.  Those visitors will often drop in during the open house, and later return for a scheduled showing with their agent so that they can view your home in private.  This can be powerful.
On the other hand, open houses are great for agents, because they are a known generator of buyer leads from an easy source.  Statistically, the vast majority of prospects touring your home are not interested in your home, but may still be looking to buy something.  The takeaway here is that agents who like to make a big deal about or create any excuse to hold an open house for you might be more interested in creating a new stack of fresh buyers.  This mutual benefit may be completely fine with you,  just so you know all the facts.

Internet
All of my listings are contracted to appear on major internet portals including Zillow, Trulia and Realtor.com.  I then further customize them for appearance and content depending on the vendor.   I also retain the services of a marketing company that specializes in placing all of my listings on 27 other major real estate websites, each selected because of its unique targeting focus.  And of course, my listings are also placed on this site, plus on selected local partner sites.
Email
I conduct aggressive email campaigns as one of my marketing channels. These campaigns target local real estate agents and buyers seeking homes.
Access is key
Take it from an agent who works with buyers regularly: getting approval and verified access to show Colorado Springs or Denver homes is often made much more difficult when an agent is not part of a legitimate showing service.  You'd be shocked by the number of agents still trying to schedule showings themselves or using their limited-hours office staff to handle this critical area, just to save a few bucks.  It is sometimes impossible for me or anyone else to schedule a showing for the next morning, when it's now 7:00 PM.  No-one's manning the phones! In this example, you're an agent, and just after dinner, your buyer excitedly texted you to add "this awesome house" to your existing and booked showing lineup.  There are times that despite my best efforts, I simply can't get us into that home the next morning.
As your list agent, I do not compromise in this area.  Your home will always be among the most buyer agent friendly for setting up showings.  I maintain a membership with a company called Centralized Showing Service. They are amazingly professional when helping buyers' agents set up showings. Open 'til 9:00 PM most days, they are simply the best in the business!  They have a large staff, and are always prompt and courteous when they call you to request a showing. Or CSS can text and/or email instead of calling you, you chose. Yes,  it costs me a little more; however, it's all part of delivering the level of professional service my business is known for.
property Listing Services
So, what's a listing service, anyway?  Listing services are indispensable in modern real estate practice in Colorado and everywhere else.  They secure, store and organize the essential information on all listed properties within their markets.  Almost every property you see on Zillow, Trulia or wherever else comes from the "public" side of local listing services. Listing services also have a private side, offering much more robust information to their Realtor and non-Realtor members. That's the side real estate agents like me log into, both to enter the info on homes we list for sale, and also to search for homes suiting our client's needs.
Just about every agent is a member of a professional listing service, but only a handful are members of two. I am a member of both Pikes Peak, covering Colorado Springs, and I am also an affiliate of Denver Metrolist, which covers all of Denver Metro, including Castle Rock. This gives me a huge advantage in being able to place my listings in both services when appropriate.
However, success is not just about "getting a home into a listing service."  Like all things that are important, the focus must be on HOW, exactly?  I insist on putting energy into everything from solid descriptions to the photos to all the data on rooms, sizes and dimensions.  Other agents often neglect or underestimate this area's importance. It occurs frequently enough to be worth mentioning.  I see many of these poorly-done listings every day.  Yes, people get overwhelmed and may plan to come back and clean it up later.  Still, what's the point of syndicating your listing out to 40 websites when the listing was haphazardly cobbled together in 30 minutes?   No, this is actually an important job requiring about the same level of thought, dedication and research that goes into writing a purchase contract.  Listing data input is not an inconvenient consequence of convincing someone to list with you; it is a foundational activity that is probably more important than anything else on this list.
I even send my clients a copy of the listing just after input for them to review and confirm. Transparency such as this ensures you are engaged, and that we are a team.