But what does a perfect builder look like, and does that person even exist?
We at Colorado New Home Specialists are REALTORS® possessing a great deal of experience working with Denver new home builders, as well as new home construction companies in Castle Rock and Colorado Springs. From custom to production builders – from large homes to smaller ones, we've seen it done correctly by Denver home builders and we've seen it done poorly. With all that experience in mind, we have identified the most important qualities and practices exhibited by home builders: these are the things that you deserve when working with Denver home builders:
Let's start with the initial meeting through the planning and price quoting process: (2 to 6 weeks)
The Denver home builder is a professional from the first impression.

Has financial stability: able to fund the project, see it through and stand behind the finished product.

Can present a portfolio of completed projects with testimonials from satisfied customers.

Knows how to set proper expectations early and accurately for both customer and builder.

Possesses the ability to listen to the customer and offers guidance to yield the best result.

Consults with the customer on house plans and alterations in order to meet specific needs/wants.

Has knowledge and experience in addressing specific types of customization that the customer wants to make.

Has experts close at hand to assist with complex designs and technology. (controls cost overruns)

Has the know-how to budget for and comply with local governmental and community requirements. (controls cost overruns)

Advises the customer on lots and suitability of that lot for the particular home plan. In rural areas, can advise the customer on septic and well considerations. (controls cost overruns)

Meets with and advises customer in order to maximize home placement on lot for energy conservation, functionality, view and other preferences. (controls cost overruns)

Updates architect in a timely manner on revisions and changes to the home as the design is refined.

Provides good turnaround time on quotes for the project as well as changes requested by the customer.

Delivers fair and open dialogue regarding Colorado's swelling soils, and has a reputable soils testing business partner. Reviews soils report with the customer. (controls cost overruns)

Is reasonable on pricing and profit. Does not "pad profit" into every area of price uncertainty, but rather, invests the time to find out the true cost of the project. Makes a fair profit, but creates a win-win by providing strong value to the customer.
It's almost time to sign documents: (a matter of days)
Provides fixed pricing and allowances: a "real number" for pricing on the home to be constructed. If the quote contains an escalator clause for material price increases, it must be discussed in the open as part of the quote process. Also addresses who has responsibility for unforeseen costs in various areas.

Provides a strong warranty program

Insists for the benefit of all parties on completing a detailed purchase agreement with all allowances and payments specified. All applicable design elements are in place, and a complete set of plans are thoroughly reviewed by builder and buyer together. Everyone is on the same page!
OK, the documents are complete, the building begins! (4 months plus)
The builder wants to have continued availability and interaction with the customer.

The builder possesses attention to detail with a strict eye on quality.

Utilizes experienced subcontractors who communicate effectively with the builder.

Is receptive to reasonable change orders requested by the customer.

The builder values and does walkthroughs with the customer at numerous critical phases of construction, ensuring a smooth project.

At last – closing and beyond: (final week of build and well into the future)

Provides a final walkthrough with correction of all issues before closing. If an item can't be completed before closing, the builder has good reason (ex. cracked light fixture on backorder) and corrects soon thereafter.

The builder gives the customer an orientation to the home and its systems. Also recaps warranty.

Includes at no cost a 1 year complete inspection, follow up and correction program.

And of course, the builder honors all warranty issues as defined in the warranty package.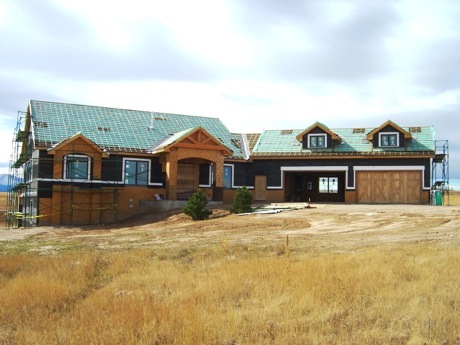 And there we have it: A verbal picture of what perfect Denver home builders look like. And yes, the perfect Denver home builders do exist. So now, please allow us to ask a question or two:
How do you really know that Denver home builders we are considering have the desirable traits detailed above? The truth is that you really don't. On the other hand, we either already know the Denver home builders that you are considering, or will find the right one for your dream home. And with our experience, it's obvious that we know exactly what to look for.

Does anyone actually think building a home ever goes as smoothly as described above? Even with the best Denver home builders, there are bumps in the road. And again, that's where we come in. The great outcome outlined above is FAR more likely to happen if there is an agent involved on your side. The process goes more smoothly. We fight the battles and watch your back while helping you stay faithful to your dream: what your new home can and should be.
Working with Denver Home Builders
We don't necessarily see this responsibility of representing you as confrontational to the builder. Yes, we negotiate and fight for the best value for our clients, but we also see our role as a partnership: facilitating and therefore ensuring that the builder has the best chance of achieving all of items above and more. This rare skill in new construction buyer representation is simply not something most Realtors have had the opportunity to refine. We have. Remember, we have 20 combined years of working with Denver home builders!
We all know that the real world is chaotic! Critical details from discussions and good intentions sometimes don't find their way into the contract. You need someone on your side who understands the process. We make the complex understandable by explaining things in everyday terms. It's pretty rare when a real estate client says, "No, we want less information!" These days what we all need is more usable information.
No Fees to Our New Home Buyer Clients
Finally, we might even have some fun along the way. Experience says that you are a much happier person when you have confidence as a homebuyer. What's the price on that kind of happiness and confidence these days? Actually, it's free! Because there's never a fee to our home buyer clients at Colorado New Home Specialists.