You found the right place to search for short sales, foreclosures in Colorado Springs, plus government owned, bank owned, distressed and VA properties. 
More importantly, you found a Realtor absolutely committed to impeccable service.  Distressed real estate transactions can be a challenge, as you'll read below. Having a professional on your side is just plain smart these days.

Use the link below to get started on your search for foreclosures in Colorado Springs, but first here are a few notes to make your search even more effective.
You can customize any Colorado Springs search in so many ways.  For example, only search for short sales without foreclosures in Colorado Springs or foreclosures without short sales. Search by special conditions such as government owned or other important criteria listed in the data fields.  If you ever have any questions about the home search or are having trouble finding something, give me a call at 719-761-0546.
Pre-Loaded Search, click for Colorado Springs bank owned, short sales and foreclosures.
You can even limit your search to houses in any Metro Colorado Springs, CO town or area – all the way down to searching by neighborhood.  I give complete access to foreclosures in Colorado Springs as well as neighboring areas of Monument, Black Forest, Falcon, Peyton, Fountain, Woodland Park, Manitou, and many more.  Choose from many other fields of search options.  We really don't think you will find a Colorado Springs home search that allows you to find more houses than this one.  Best of all, we do not require registration, and the searching is unlimited. Why do we offer this? We want to be your Colorado Springs Realtors.  We are very easy to work with, so we feel our home search should be as well.  By giving you full access, we hope you will return to the site often, learn more about the level of service we offer, and choose us as your Colorado Springs real estate team.
Other notes: Please read our full article on buying short sales and foreclosed homes here. Many people are curious about buying Colorado Springs bank owned and distressed properties, but are unsure of exactly where to start.
Foreclosures and short sales are a national tragedy, without a doubt. Nevertheless, the sooner these foreclosures in Colorado Springs are re-absorbed and put back into productive use, the sooner the real estate market in general can begin to heal and grow. Moving these homes IS in everyone's best interest right now.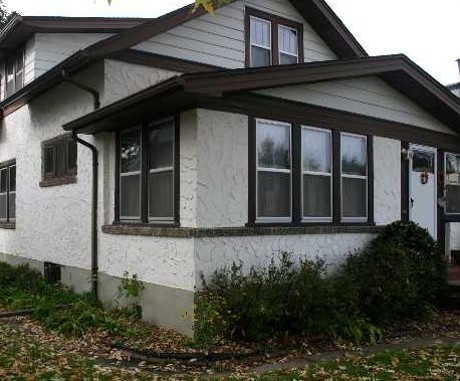 Greg Tomlinson, making you feel right at home with friendly, professional service and amazing research.
Foreclosures in Colorado Springs