Understanding Denver market conditions: a critical part of decision-making
Jump to search for South Metro Denver Market real estate listings HERE.
What's happening in South Metro Denver real estate right now?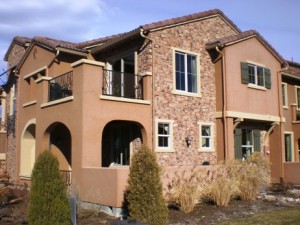 For the past decade, the number of compelling reasons to buy a home in places like Parker, Castle Rock, Highlands Ranch, and Littleton has steadily increased.  It could just be the perfect locale for your new Colorado home.  First off, these areas all offer a high quality of life with sought-after schools, comfortable communities, shopping and lots to do in all four seasons.  Proximity to E-470 and I-25 are positives, and commuting is arguably easier here than most other major metro areas.  Add to this that the mountains are close by, and there you have it.  For these and many other reasons, in March of this year, Denver was named the #1 best place to live in America by US News.
However, purchasing a home in the South Metro Denver Market started becoming much more complex by 2014, increasing in 2015, and even more so now in 2016.  Current conditions stand in stark contrast to a few short years ago when buyers had their choice of plenty of existing and new properties.  Now, a strong seller's market has evolved and is expected to continue at least through this year.
Allow me to illustrate the core of the situation with some commonly used phrases I hear every day when selling in this market area.  (For more information on each of these topics, please refer to paragraph below titled: The Details: Current Real Estate Trends in the South Metro Denver Market. )
Limited inventory
Multiple offers, offers over list price
Increased demand
Prices moving up steadily
Buyers are in competition with each other in many price points
However, don't despair about the Denver Market.   I have a plan that can help to ensure we find the perfect existing home for you and yours. The main keys are diligence and an awareness of the marketplace. The buyer and real estate broker need to work a little more intensely than normal to first identify exactly the area, category and price point of the home being sought, or at least get as close as possible. This mainly increases efficiency, but also saves time and the heartbreak of missing the perfect home because of the lack of a game-plan.  In addition, available technologies such as the ones I offer must be used so that homes can be identified as soon as they hit the market. This might not include Zillow and Trulia for the most critical part of the search. Though these services are great for generic or initial searches; they are not always up to date and not always accurate. No-one needs to get excited about a home that went under contract weeks ago, as they sometimes continue to show active on sites such as these.  While these companies are working hard to resolve data quality issues, they are neither as accurate nor as real-time as the customized web based information that I can easily provide you.  The most important thing here is once our target homes are identified, we must be ready to get out to see them immediately, as in 48 hours if possible.  Again, it takes a commitment to master the Denver Market.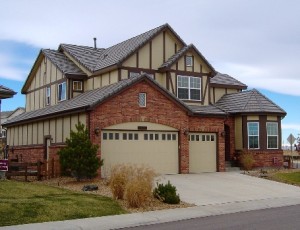 While these are the first steps, what happens when you see a home that you want to make an offer on in a competitive market? This is where having an experienced agent makes all the difference. This expert can strategize with you to ensure that your offer has a better chance of being positively responded to.  There are a number of effective tools that can come into play here, and I'm sure you'll understand if I say that this blog is not the place for oversharing on that topic.  Call me today to find out more about these innovative responses to the South Denver Market.
Buying new construction is a similar subject.  The takeaway here is that builders in the South Metro Denver real estate market are having NO problems selling homes at the asking price.  Their biggest problems are acquiring enough land, dealing with a pretty intense regulatory environment, and making absolutely sure that the contracts they write are as solid as they can possibly be.  As a direct result, several of the higher volume builders have put in place a number of policies that even experienced buyers might not be prepared for:
Very limited lot releases compared to market forces. (Lots/Homesites have always been released with great care, that's not what I'm referring to. This is a bit different.)
Buyers often must qualify with builder's lender, regardless of existing approvals from buyer's planned lender.
Many builders are calling back buyers only if they've pre-qualified as above and have written a refundable check, in order to be on an Interest List.
Premiums on virtually ALL lots in most places.
Limited incentives due to plenty of demand.
Long lines and sometimes less personalized service may be encountered.
Some builders are freezing all build starts for an interval of time, just to catch up on development and current orders.
No one is throwing builders under the bus here.  Market forces are larger than any one individual or company and just about everyone in this industry is struggling to keep up.
The Details – Current REAL estate trends in the South Metro Denver Market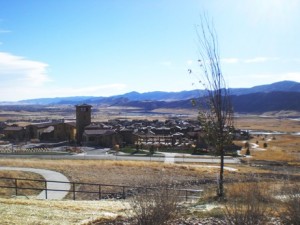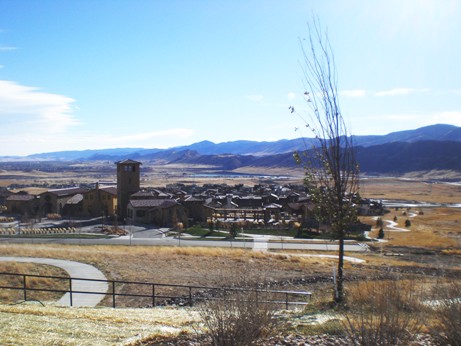 Limited Inventory: Many agents observe that they are not seeing enough homes already on or entering the market to be able to show their clients the diversity of product they'd like to present.  Others say they have practically nothing to show their clients.  From the seller's perspective, there are numerous reasons why people are listing their homes at a far slower pace than the market is clearly ready to absorb.  In fact, this complex topic needs an entire article devoted to it.
Multiple Offers: Often, when a home goes on the market in these areas, many legitimately acceptable offers (sometimes five or more) are submitted within days from ready and qualified buyers. In some scenarios, buyers are choosing to bid against each other for the perfect house. This information is not intended to alarm anyone, simply to set expectations if buying in the current Denver Market.
Increased Demand: It's not just that the economy is recovering, and hence the normal demand you would see in any garden-variety up-cycle. Studies show that significant pent-up demand exists in the South Metro Denver market area and is attributable to very real-life causes.  I've worked hard to try to identify some of the contributing factors below:
Activity and pricing have both been augmented by very low interest rates over a long period of time, as orchestrated by a Federal Reserve that's had very little room to maneuver for half a decade.
Chronic undersupply in certain segments of housing due to liability issues that are specific to Colorado.
Millennials are building permanency in their lives and families, thus are buying homes.
Rents are jumping up, pushing many rental tenants to enter the purchase marketplace.
People are moving to Colorado's Front Range, in fairly significant numbers.
Many former homeowners have financially recovered since having to short-sell a home, and now they have a better chance of qualifying for a mortgage.
Home ownership as a percentage of population has been down for several years, historically down, in fact. One theory states that we are now at the bottom of that cycle, and the trend has already begun to turn, before it's even apparent in the numbers.  Whether that is true or not, experts still believe that America is a homeowner-oriented culture, so it is pretty easy to see that if just a small percentage of non-homeowners decide to become homeowners, available inventories of homes will become even further stretched.
The national economy has been steadily improving, with Denver stronger than most. Combine the good economy with the low rates cited above, and a picture begins to emerge; a picture that sheds light on housing imbalances across the price points.
Prices Moving Up Steadily: Percentage of increases in price vary depending on what type of property and exactly what community is being discussed. The bottom line is that while prices are increasing,  the South Metro Denver market still seems have more positive health factors than negative.  Around the middle of last year I wrote this, "So far, in the current Denver Market (with an exception or two) we're not seeing homes runaway in price with the increases reminiscent of past booms." Nine months later, things are a bit different.  Pricing is increasing notably.  So, while pricing is not escalating to the degree that it did in California's rocketing market of a decade ago, Denver has seen an annual increase of around 9% in the single family detached segment and closer to 12% for single family attached.
Intense Competition in Some Price Points:  Strong buyer competition exists in certain home types and price increments.  There is also one piece of fallout hanging on from the market downturn; it looks as though some people are still buying cautiously.  Meaning that many buyers can afford to be at the, say $450K and up price point, but prefer to buy $400 and below, for the sake of this example.  This adds sustainability to the market, and over time will generate a nice percentage of homeowners living comfortably within their means.  However, an unintended consequence is to actually put more pressure on finding homes in those lower price points; price points that already were experiencing higher historic demand than those even one tier higher.  The net result of this competition will make it even more challenging if you are buying in the $300K to $370K range, for example.  And these days, there is not much much inventory below that in single family homes.  All the more reason to find a committed Realtor willing to work as hard as you are to find your next home in the Denver Market. (Please note that other price points than were mentioned here are also being impacted in this way, at least from what I'm seeing.)
How long will this market last? Well now, there is the question we all wonder about. The factors driving this recovery are not temporary or transient, which is good.  The things purchasers  are saying about their motivations are much more refined and more carefully considered than past up-turns, suggesting sustainability.  A number of items covered in this piece also seem to point to this market being more than just a flash-in-the-pan.  Most real estate recoveries seem to go hand in hand with economic recoveries.  This one, however, might be considerably different.  Interestingly,  this slow recovery is actually softer than many previous recoveries, and yet we are still seeing this kind of demand.  I'd therefore conclude, as discussed above, that it has to be more than a simple  question of economics at work here .  Oil is taking a hit, and so is Denver's energy economy.  But Denver's economy has many healthy components, so that probably won't derail much of the activity.  In summary, we could be seeing a sustained expansion.  As always, follow your heart and buy carefully. We're still not quite at a place where veterans like me are saying "jump on the boat or miss a historic opportunity."  But if you are looking for a healthy market, this is one of the more balanced and attractive markets I've seen nearly 20 years in the business.  It bears little resemblance to the bubbles around the country we saw in 2006-2008.
Keep in mind, these are simply my informed opinions and observations, and are offered to assist you in understanding and evaluating the current South Metro Denver marketplace. Also note that I am writing this piece mainly focusing on homes below the $750K price point.
In closing, we are seeing increasing pricing and lower inventory levels.  Responding quickly to new listings is critical.  Competition is creating challenges in having your offer considered and accepted.  Knowledge in overcoming these and other factors is more important than ever for real estate brokers.  So choose carefully and make the right call in the South Metro Denver market, call Greg today.
The initial plan of keeping this piece under 1000 words proved unrealistic.  An honest presentation of the current South Denver Market needed a bit more flesh on the bones to have any credibility.  So, thanks for your indulgence.