Weighing Places to live in Colorado Springs?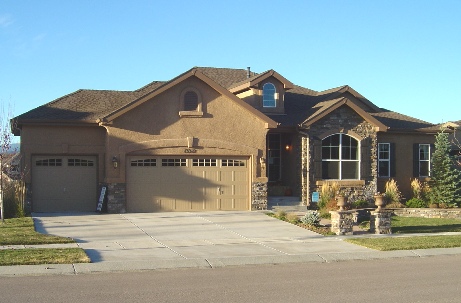 You picked a great place to consider for your next move.
Click here to see search results for Colorado Springs.  Easy to customize to suit your requirements on price and many other criteria. I can help you find that perfect  community  and neighborhood in Colorado Springs.  I know the areas, the Colorado Springs homes building industry, all the ins and outs.
Simply stated, Colorado Springs is simply a wonderful place to live. Developers in this area have created many desirable neighborhoods such The Farm, Cordera, Forest Lakes, Flying Horse and Wolf Ranch.  Colorado Springs is seeing accelerated home starts and a flurry of construction activity.  Builders like Campbell Homes, Challenger, Century Communities, Richmond American Homes and Colorado Springs-based Classic Homes are working hard to keep up with historic demand.  In fact, US News recently named the area as the #5 best city to live in the US.  That's only one of a long list of the awards and recognition that Colorado Springs has received in the past couple of decades.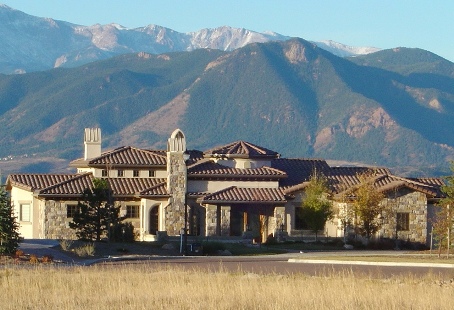 The Springs, as locals call it, is located in El Paso County.  The metro area is nestled immediately at the foot of the Front Range, and you'll never get tired of the views from your new home.  Pikes Peak and many other mountains are absolutely breathtaking from just about every neighborhood in the area.  Greater Colorado Springs features many truly unique communities such as The Broadmoor, Peregrine, Downtown, and Manitou Springs.  The town of Woodland Park is "over the pass" to the west.  To the north you'll find the communities of Gleneagle, Monument, Woodmoor, and Black Forest.  Neighborhoods in most areas range from single family homes on 1/4 to 1/2 acre lots, to luxury golf course homes, to custom built homes on horse properties with acreage at the north and east sides of town.  Townhomes and condos are also popular options for many, and start in the $200's.  Stable businesses and governmental anchors tend to protect an area's housing market, and Colorado Springs has those strong partners in abundance.  Thus your investment in a new Colorado Springs home stands a far better chance of being a wise one, when compared to housing in so many stagnant metro areas around the nation.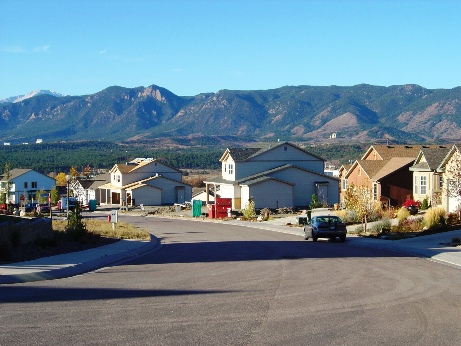 Other communities of new Colorado Springs homes include Meridian Ranch, Village Center and Lake of the Rockies in Monument. In addition to those mentioned earlier, several builders serve these areas such as Saint Aubyn, Journey Homes, Keller Homes, Vantage Homes, Vanguard Homes, Saddletree Homes, Goetzman Homes and Challenger Homes. The Colorado Springs Housing and Building Association has a wealth of information on these and other area builders.
Custom Colorado Springs Homes
If a custom home is what you have in mind, Colorado Springs is the place to build it. Great neighborhoods such as High Forest, Cathedral Pines, King's Deer, and the Black Forest area provide the perfect setting. These areas offer a range of pricing, unique settings, views and varying home-site sizes. Quality custom builders stand ready to make your Colorado dream into a reality in these and many other communities. Copperleaf Homes, Stauffer & Sons, and Stone Cottage Homes are just a few of the custom builders serving this fantastic area while providing quality new Colorado Springs homes.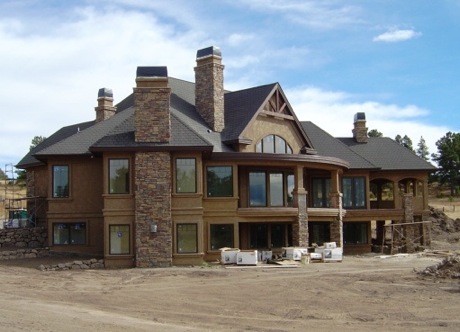 Some people decide to forget communities altogether. If that person is you, I'll find you a large acreage tract of land near Black Forrest, Palmer Lake or Larkspur for your Colorado Dream Home! Dozens of 30-acre mini-ranch properties are just a stone's throw from I-25 near the Spruce Mountain trailhead with custom homes being built as you read this. Once it's sold out, it's gone.
I think you'll enjoy researching K-12 schools in El Paso County. Complete information on K-12 schools can be found at this website: Public Education in Colorado.  In addition, Colorado Springs is home to many choices in colleges including The University of Colorado at Colorado Springs and Colorado College which both contribute to the high quality of life that this community enjoys. These campuses are absolutely breathtaking, and both schools have received national recognition for various programs.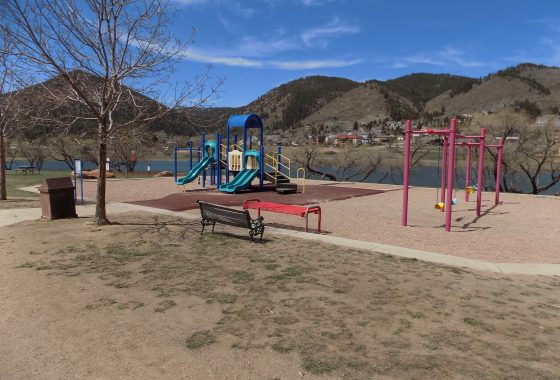 Many people relocating and buying new Colorado Springs homes are curious about the town's history.  Once a booming mining town, Colorado Springs now leads the nation as one of the top places for technology companies to settle. Picturesque Pikes Peak, at 14,110 feet, is the city's backdrop and beckons your attention. This gorgeous mountain is the most visited in North America. The towering Rocky Mountains run north and south of the city, with high plains to the east giving it a vast, open feeling. Scenery is always a nice thing, but the town features plenty of substance, too! For example, the US Olympic Training Center is based here.  Along with technology companies, the area is home to a substantial military presence including Fort Carson, a major mountain training post for the US Army. The prestigious US Air Force Academy is located in the north of the city, and is a tremendous source of pride for both the armed services and the community. Peterson Air Force Base is a large employer in the region and houses Northern Command, NORAD, Air Force and Army Space Commands, 21st Space Wing, and the Air Force Reserve Command's 302nd Airlift Wing. In addition, Cheyenne Mountain is being kept operational in a reserve capacity.  New Colorado Springs homes make great long-term investment vehicles because of the healthy economy.
Whatever area and builder you choose for your new home in Colorado Springs, this area offers so much to do. The hiking trails are just too numerous to mention by name, and area parks abound. Visit Garden of the Gods, Cave of the Winds, Cheyenne Mountain Zoo, or historic Manitou Springs. Take a drive up Pikes Peak, or ride the Cog Railroad. Visit Royal Gorge, an hour to the south. Highway 24 west will lead you into a huge valley, believe it or not, called South Park. This large area is ideal for camping, rafting, cycling and fishing. Catch a Colorado Salmon (Who knew? landlocked salmon) at Eleven-Mile reservoir or raft the Arkansas River near Buena Vista. All the while you'll be in view of 13,000+ foot peaks, awaiting your hiking boots!
By Greg Tomlinson: Finding the Best Deal on a New Colorado Springs Home