Deals on Colorado gated luxury real estate for the savvy investor at Ravenna.
By: Craig Wells
Just southwest of Denver is possibly the best deal on distressed luxury golf properties in the Denver area.   The Ravenna Golf Club has been around for several years and is a Jay Morrish-designed championship course.  Unique luxury estates and high-end mountain home plans were designed to fit perfectly into the natural beauty of this pristine enclave.   The sales approach in this Jefferson County, CO community was that a client could choose a lot and build with a hand-picked custom builder or purchase a previously-built luxury home, ready for quick move-in.  An abundance of lots were/are positioned right on the golf course with stunning views of a variety of red rock outcroppings.  Ravenna offered a high end luxury golf lifestyle in one of the most breathtaking vistas in all of Colorado's Front Range.  Then came the downturn in the real estate market.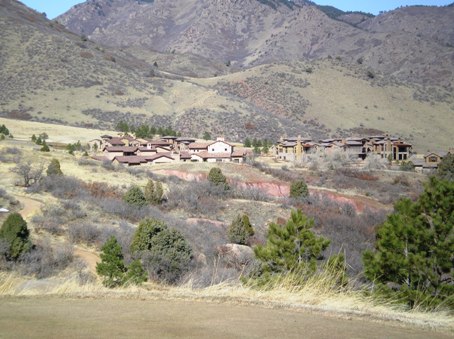 The best laid plans
As a local, I have been watching this impressive southwest Metro Denver community throughout the development process.  The golf course was completed and opened. (It remains open today.) Many homes were sold to discriminating luxury homebuyers.   Builders completed beautiful model homes and the gate was staffed with a guard on duty 24/7.   All was great.  But a little over a year ago, the developer of Ravenna ran out of money due to the economy.   As is usually the case, this solvency issue sent sales in the community into a tailspin.   Confidence collapsed, activity screeched to a halt and the clubhouse was never built.   Most builders were unable to sell their meticulously-crafted inventory homes.   Since these were multi-million dollar properties, great financial hardship has been inflicted on those builders.  Many of the completed homes have just been sitting behind a locked gate, waiting to be reborn.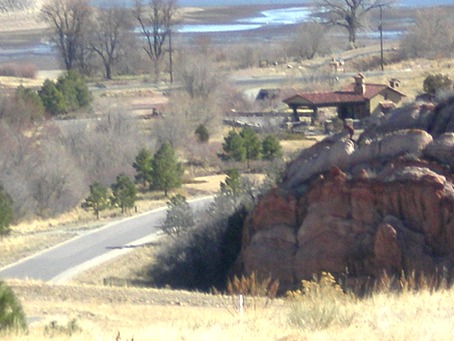 Now the great news for the educated luxury homebuyer
As with other real estate projects in this economy, Ravenna faces challenges.   However, the fact still remains that someone is going to finish this exclusive Colorado development.  And it probably won't take three years, either.  As I write this article, it is likely that a developer is preparing to purchase the entire enclave including the golf course and remaining 166 custom building lots.   As Ravenna comes back to life, amazing deals on luxury real estate will be too good to pass up.   If a savvy developer can take advantage of a huge financial opportunity in acquiring a prime piece of land like Ravenna, why CAN'T YOU?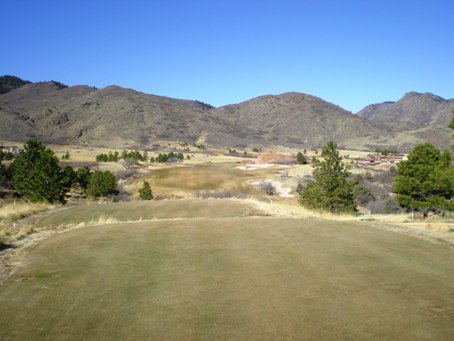 This sort of real estate opportunity is exactly what many homebuyers need to pay attention to right now.   If the developer in question (or another developer for that matter) purchases this land, the distressed properties that are now 50 cents on the dollar could be the best luxury home deals in Colorado.  Why? Because a well funded developer will stabilize the project, finish the amenities and give builders the confidence to begin building in Ravenna again.   Contrary to popular opinion, surprising demand has begun to rekindle for luxury homes in Metro Denver.   Give us a call–we are staying updated on this amazing real estate opportunity in the Littleton area of Jefferson County, CO.   The gate is always closed and an appointment is necessary to view any of the distressed properties here, so please let us set up a personal tour for you today.
If you need or want to purchase a luxury home in a gated community now, there are several neighborhoods close to southwest Denver experiencing good demand and brisk building. Littleton, Lakewood, Highlands Ranch and even Lone Tree all feature neighborhoods that offer the same amenities as Ravenna eventually will.   Give us the opportunity to discuss your needs and please remember you can customize your real estate search at our site, Coloradonewhomespecialists.com.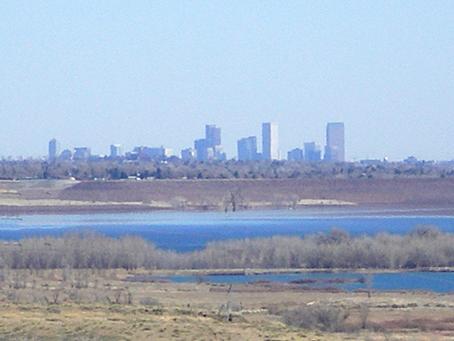 Colorado New Home Specialists: Ravenna, gated golf luxury community near Littleton, CO