The highly anticipated grand opening of The Overlook at Heritage Hills is set for April 15th through April 17th.
This final phase of Heritage Hills is a collection of luxurious European-inspired single family homes starting in the mid 700's. Why is this grand opening in Lone Tree so highly anticipated?
First of all: Heritage Hills had a solid reputation as a great place to live. This has been a top selling community for years, offering a fantastic Lone Tree location, top quality homes and a sought-out gated community living experience. This neighborhood has held up comparatively well in the real estate market upheaval.

The Overlook

promises to continue that success.
Secondly: most of the homes offered in Heritage Hills have been priced at one million and up for quite some time now. The Overlook is a departure from the past, offering homes starting at a lower price while retaining the key elements that make a home in Heritage Hills something truly special.
Read our article on Heritage Hills here.
Read our article on The Overlook here.
We  again commend Celebrity Custom Homes for their foresight in bringing this innovative new collection of homes into the South Metro Denver real estate marketplace.  If you would like your own tour of The Overlook from your very own buyers agent, give us a call today for all of the information on The Overlook at Heritage Hills in Lone Tree Colorado. Having a buyers agent is a smart move, please read more here.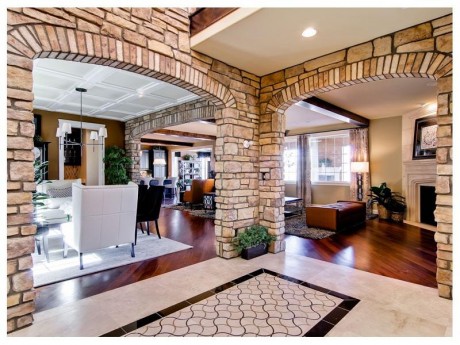 Colorado New Home Specialists, Grand Opening of The Overlook at Heritage Hills, Lone Tree Colorado.