Wolf Ranch in Colorado Springs has always been the kind of place where its homeowners can enjoy a host of community activities.  Combine that with living in a great neighborhood that is increasing in value, and we have a winning combination.
Wolf Ranch has won the Gazette's "Best of the Springs" Award three times in the past several years. This is a meaningful distinction, because the voters are the people of Colorado Springs, not industry insiders.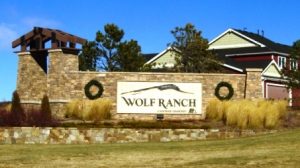 Wolf Ranch describes itself as having a "New Urban West Community Design."  The neighborhood is attractive and presents a relaxed elegance.  Of course the phrase also describes Wolf Ranch's numerous outdoor family activities and proximity to shopping, schools and conveniences.  The home designs are architecturally controlled to have similar styling, but are diverse enough to provide a wonderful blend of influences.
While building is continuing in Wolf Ranch, the community has been around long enough to offer a superior selection of existing homes. These can be a smart play because they offer a strong value and are mostly newer homes, making upkeep and maintenance a breeze. Historically, existing homes are less expensive than new builds, especially when a person considers items such as upgrades and structural options.  Add in the time factor of building, and existing can make a ton of sense.
Click on any home you see below to get a FEEL FOR the resale homes this community offers.
Of course, many buyers want a new home for some very good reasons.  Make all of your own selections, choose your lot and exterior elevation: it's a beautiful thing.  Building in Wolf Ranch is continuing with industry leaders in the Colorado Springs region. These include Goetzman Homes, Classic Homes, Century Communities, Vanguard Homes, Creekstone Homes and JM Weston.  Pricing on JM Weston's single family attached Townhomes starts in the low 200's.  Single family home pricing starts in the 300's and up to the 500's for larger fully-upgraded homes.  Wolf Ranch in Colorado Springs is comprised of a wide and tasteful variety of America's top home styles such as craftsman, ranch style houses and main level master stucco designs.  2-story traditional plans are also well represented.
This community has been a top-selling location in Colorado Springs for several years.  The reasons for the success are many, but the bottom line is this: housing value and quality of life abound in Wolf Ranch.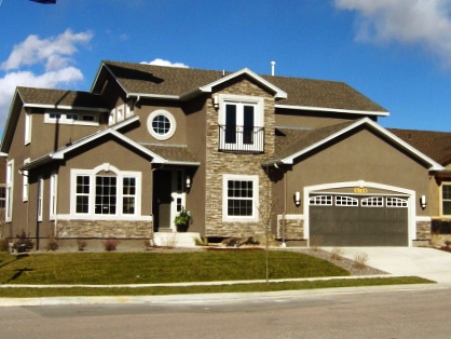 Builders in Wolf Ranch are tirelessly striving to offer energy efficient, quality homes to the market and do so in a cost effective manner, then offer those homes for sale at reasonable prices.   The new home offerings come from a perspective that is ever mindful of present real estate market conditions – a market where value is king.  However, as important as a housing value is, life is about much more than real estate.  Wolf Ranch in Colorado Springs simply blows away most neighborhoods when it comes to community activities, another reason it has been a consistent top-seller.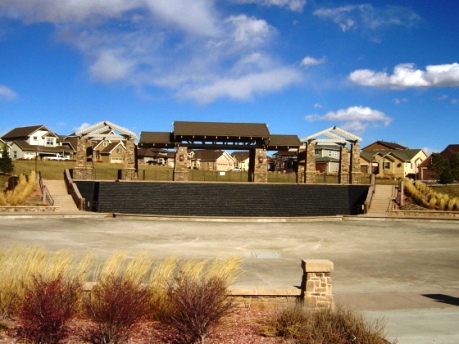 In Wolf Ranch you'll find pedestrian-friendly room to roam, aided by the roundabouts, which dampen traffic flow and speed.  The developer plans to have over 300 acres of parks and beautiful open space close to the heart of Colorado Springs.  How does ten miles of trails sound to you?  What about regular outdoor concerts? You'll find these things along with great new friends here.  In addition to well designed houses, this community also offers a clubhouse and a pool, along with myriad activities.   Gateway Park is another great gathering area for the homeowners here.  Play outdoors under blue Colorado skies and watch the incredible sunsets over the majestic Rockies.  There just aren't too many places like Wolf Ranch.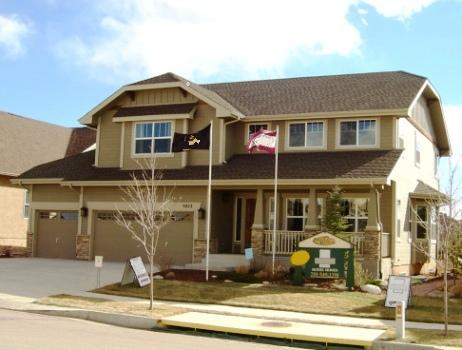 The elevation here is close to 6,500 feet, so Wolf Ranch residents never tire of spectacular views of the Rocky Mountain Front Range and the city.  The community is home to Ranch Creek Elementary School, and other school sites are planned for the future.  Renowned School District 20 proudly serves this area of Colorado Springs.  The developer has remained active in Wolf Ranch, ensuring that projects are finished in a timely manner.  All of these factors contribute to overall quality of life and provide protection to something we all hold dear: our home's resale value.  If you are considering buying an existing or new home in a top-rated community in Colorado Springs, give me a call to see this neighborhood today. We'll objectively compare all the offerings to ensure the perfect fit for you and yours.
Again, this community has been a top Colorado Springs seller for seven years now.  The reason is not complicated at all.  Here you'll find the right balance of home selection, architectural beauty, affordability and location.  Things continue to get even better over time in this Powers Corridor neighborhood. Tons of new and nearby shopping has been consistently coming  on-line each and every year. The park remains a hit.  Concerts here along with many other activities are loved by the residents of Wolf Ranch. To top it off, nearby Powers Boulevard had a new fly-over bridge installed at Old Ranch not long ago.  This very welcome investment is making the drive to I-25 even more hassle-free, by eliminating a sometimes eternally-long stoplight there.