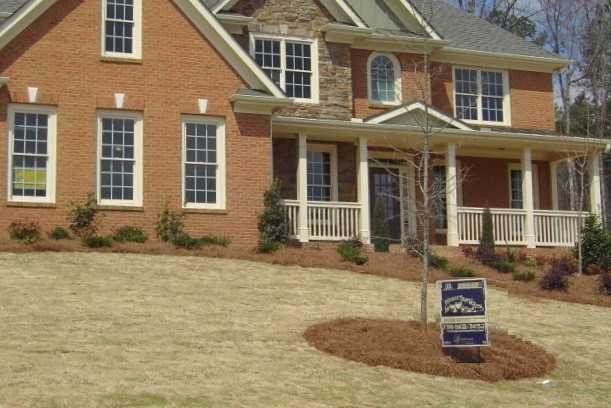 What will it be like to buy or sell a home in the Colorado Springs Real Estate Market in 2022?
Here's something you don't see often: Separate analysis for both buyers and sellers on the upcoming year
By: Greg Tomlinson 
If articles prognosticating about this year's housing market were falling apples, we'd all be in hard hats and bubble wrap head to toe. Charts and graphs are fine, but for my offering, I'd like to discuss the practical side of what the consumer will experience when buying or selling in the Colorado Springs Real Estate Market in 2022.
Unless you've been in seclusion, you're aware that the national real estate market has been on a tear lately. The Colorado Springs real estate market has been no exception; in fact, it's been one of the wildest markets in the US. So, what now? We'll start with the buyer's perspective, followed by the sellers.
Section 1: Homebuying in the Colorado Springs real estate market in 2022
At the onset, one may be asking, does it even make any sense to buy a home right now?  I think that's a solid question, given the tight market, low inventory, and competitive nature of Colorado's entire Front Range housing market. And please know that I'm not one of those Realtors who's always running around and shouting, "Now's a great time to buy a home in Colorado Springs!" Maybe it is and maybe it isn't. Something you can count on is that I strive to remain objective on all real estate topics. That's the driving force behind this full-length article on the question of 'Is 2022 a decent time to buy or no way?' (Click here) 
Ok, let's say you'd like to learn more about homebuying conditions in El Paso County, Colorado in 2022:
Let's cover the good news first. We started seeing pushback against constant price escalations beginning in the 4th quarter of 2021. That pattern of so many homes selling significantly over list price slowed in Colorado Springs as 2021 closed out. Selling above list price is still happening in some areas and price points, but not as universally as before. Most market experts, including myself, are mainly attributing this to a pushback from weary buyers taking a break, combined with the buying frenzy beginning to cool a bit. There are also other contributing factors such as interest rate hikes, but let's move on for now.
Inventory levels are still very tight, but supply is up slightly and holding well for the last several months. That means that you now have a better chance of getting a home under contract. Assuming you're well qualified, highly motivated, and have a savvy and driven agent in your court.
On buyer's agent selection, don't pick a rookie agent or someone who's determination is less than yours. Also, I'd avoid those large 'listing focused' teams that usually assign you to work with one of their junior agents. Yes, you can call The Mega Agent off the sign out front, but you are not her priority.  Nothing bad is going on here, it is simply the nature of the business. Listing agents tend to focus on listings, and buyers sometimes can be seen as a by-product of marketing. Especially now.  The bottom line on this topic: I really can't overstate how critical your buyer's agent selection is for success in this highly competitive market.   
In other news, Colorado Springs builders are breaking ground on new subdivision filings all over El Paso County. Product is coming online at a decent pace, which is easing strained inventory in some areas, including move-up and custom homes. But it's good to keep in mind that inflation and exceptional development costs are very real things. As a result, these won't be discounted homes to run out there and 'jump on.'
The Federal Reserve strongly implied in late December 2021 that there will be three interest rate hikes in 2022. These hikes should help to put the brakes on pricing in a small way, eventually helping buyers. However, I'm calling this a neutral development. That's because any benefit here will likely be initially offset by higher payments and lower loan qualification amounts. 
Now for the challenges:
Yes, inventory levels are better than the listing famine of Spring 2021.  But Colorado Springs still has almost 4 times fewer homes in current inventory than this market can support.
Carrying over from last year, here are several things that we'll almost certainly continue to see in the Colorado Springs Real Estate market well into 2022.
Existing home buying trends in Colorado Springs:
Moderate to desirable resale homes will continue to go under contract in just a few days.
Multiple offers will continue. So will tight time frames for submitting offers.
Expect competitive offers, even on some marginal and so-so homes.
Cash offers and institutional buyers may continue crowding out some financed buyers.
More limited bookings for scheduling showings with shorter walkthrough times.
Larger down payments than historical averages will continue to beat smaller down payments, when in head-to-head competition.
Existing custom and move-up homes are scarce, expensive, and arguably will continue increasing in price faster than their smaller and lower-priced brethren.
Waiving of certain inspection conditions may be prudent, so long as buyer's risk tolerance and handyman skills are suitable with this strategy.
Offers over list price will for very sought-out properties, also where a listing has been underpriced (either intentionally or accidentally.)
A percentage of homes will continue to enter the market overpriced, well above market or appraisal support. Don't worry, a great agent can spot these a mile away!
New construction single-family key facts in Colorado Springs:
Due to limited existing home inventory, custom homes remain a great option, though quality building lots are becoming scarcer.
New production builds will continue to be expensive but should see some stabilization in pricing.
It will be more of the same with production builders only being able to offer limited choices of lots, plans and price ranges.
Due to high demand and COVID, many new build communities will continue to throttle the release of lots carefully, often via limited lists and appointment availability.
In wrapping up the buyer's section: The Colorado Springs home shortage remains very real. It will continue at least into the 3rd quarter of 2022. As likely, it won't be coming to an end in '22 at all. At best, we'll just be starting to see early indications of more balanced inventory levels around November. On pricing, most estimates hold that 2022's home price growth in Colorado Springs will be 3 to 6%. Others think it will go well over that again this year. Least likely of all is that prices will come down this year.
Why would I say that? Because the real estate supply shortage is just that significant. At play are a host of macro-factors occurring over many years, even decades. Please read my report tackling that topic HERE.  
Out of fairness, I do feel it necessary to mention that a small minority of armchair experts are predicting that 2022's increasing interest rates will set off another housing crisis. One of these YouTubers is even telling millennials not to buy anything until the market crashes. He's sure that Denver and Colorado Springs are perfectly positioned to be wiped out by rising rates. Well then, to each his/her/their own. I honestly think that a 1% increase in rates in 2022 would help balance the market. Especially since artificially low rates were a major factor in distorting Colorado Front Range housing supply and demand.
If you've had enough of the pros and cons, and simply need/want a home, please don't get discouraged. I've been able to help my clients find and purchase homes even in the most difficult time: Spring/Summer of 2021. It just takes determination, strategy, experience, and a commitment to getting the job done. Call me at 719-761-0546 for more details. Let's partner today on building your unique plan for success in buying in the Colorado Springs real estate market in 2022.
Section 2: Selling a home in the 2022 Colorado Springs real estate market
So, what's in store for home sellers in the Colorado Springs real estate market in 2022? Hey, we call it a sellers' market for good reason. After all, sellers are king of the hill right now. However, wait a second before popping that champagne cork on your profitable sale.
Everyone agrees that buyers have a tougher road to travel than sellers. However, selling a home these days is not as simple or easy as it was in the past. Colorado Springs home sellers still have plenty to worry about, with more choices of how to sell than ever. However, truly great choices for sellers remain about as scarce as finding an honest man. That's the reason I strongly believe that you need sage counsel on your side, regardless of how 'easy' some people claim the listing side is. Please keep an eye out for my upcoming special report on: Why has it suddenly become so confusing to understand all the options owners face when wanting to sell?   
Challenges you'll experience when selling a home in the 2022:
If you're buying your next home in the Colorado Springs Real Estate market, you'll be contending with the same buyer challenges and scarce, expensive properties that I've described in detail above.  Many owners aren't selling. That's because they DON'T LIKE the choices when it comes to their next home.
If you're selling and leaving the Colorado Springs real estate market, there's a good chance you'll be dealing with inflated real estate in short supply elsewhere.
Will your home in the Colorado Springs real estate market continue to rise at these unprecedented levels? Many folks want to sell, but they don't want to miss out on more gains either. So, you might be asking, 'Should I wait until 2023 or beyond?'
What and just how much marketing is truly necessary in 2022, given that selling is supposed to be so easy?
You're faced with a dizzying array of choices, including I-buyers, institutional real estate holding companies, gimmicky fast-talking real estate agent ads on TV and radio, discount brokerages, and the like. Please see my special report on these topics here!
When your home goes active in the listing service, you might as well head out. Go to Breckenridge or Estes Park for the weekend because your place will be showing sunup to sundown. If you have privacy or boundary issues, the stampede of activity will be particularly hard to miss.
Multiple offers with confusing terms and high-pressure deadlines can put some people off. Having a great agent on your side is a godsend here. In fact, I build custom spreadsheets for my clients to simplify things when dealing with multiple offers.
How do you know you're getting the best price and terms for your home, including costs of sale?
On the plus side, you'll experience these awesome things when selling this year:
An abundance of offers with agreeable terms and quick closings.
Less chance of dealing with extensive repair items from home inspections.
High probability of cash and high down payment offers.
Low chance of a contract default by a buyer. Even if it is, securing a backup or replacement contract is usually easy.
Strong negotiating position for sellers. This includes concessions considered unreasonable just a few years ago.
Clearly, selling your Colorado Springs home is a complex and serious undertaking. Selling is becoming more daunting because of the profusion of choices the market now offers. Having said that, I believe that as a full-service real estate broker, I still offer the best solution. I can consistently get you the most money when selling your home, with the least hassle and frustration. This includes cash offers from I-buyers such as Opendoor and their ilk. This also includes discount and mega brokers you hear advertising on TV and radio. I know this is a serious claim, and I'll be happy to back it up.
Give me a call today at 719-761-0546 to discuss any aspect of selling your home. Even if you're just getting started or a year out from selling, there's never any obligation or pressure. Mention this article and get a special Web-Lead Discount on listing fees and remember: if I discount real estate commissions or fees, I never reduce the quality of service!
Your best move in Colorado Springs real estate market is with Greg Tomlinson
Research Real Estate in the Colorado Springs Region with a Local Expert